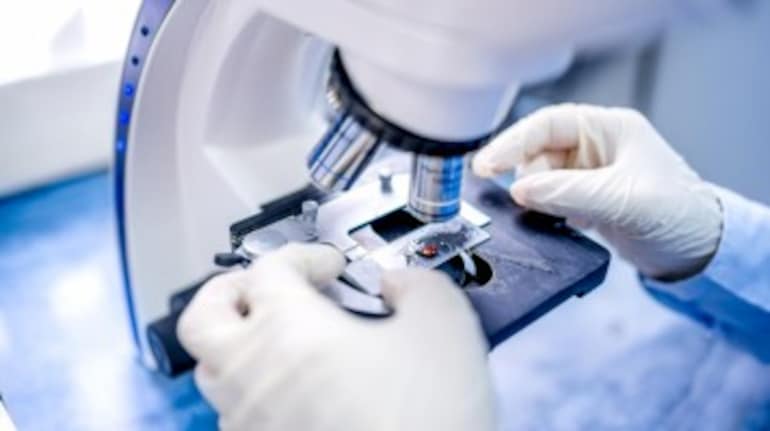 People will be shopping for health online, requesting medicines from a wearable, which in turn, could be sending a BP alert. Doctors and patients would be communicating on the cloud, on the move, while medicine tests would be happening proactively, even as medicines, treatment as well as prognosis could be turning extremely personalized. Organs (transplants, etc., Trials) will be redone in. Trials will fathom elusive answers and medicines will know exactly what to cure and where.
Wait, replace every 'would be,' 'will be,' 'can be' from there.
It is all happening or imminent enough. The way we see doctors and hospitals is all set to undergo a massive change – all thanks to technology.
The Future Beckons
Dr. Rafael Grossmann is a name that made a lot of headlines. Not for the surgery but the how of it. Yes, he has already done it and has become the first surgeon to wear Google Glass during an operation.
Wearable technology has moved beyond fitness trackers, and everyone from users to healthcare providers and a new realm of patients and practitioners are keenly applying it for better experience and administration of healthcare.
In fact, by 2018, some two million employees will be required to wear health and fitness tracking devices as a condition of employment, as per a Gartner reckoning. Emergency responders, such as police officers, firefighters, and paramedics, would need them for tapping heart rates and respiration, and potentially their stress levels, which could be remotely monitored and help could be sent immediately if needed.
Same goes for professional athletes, political leaders, airline pilots, industrial workers and remote field workers.
Think of self-driving cars, drones, holographic computing, wearables inside our body and how these technologies, are going to be in everyday use by 2025. As a Gartner analyst translates the shift – The next ten years will put the last ten to shame, generating an order of magnitude more change than anything we've witnessed thus far.
It is indeed hard to argue with – we've entered a permanent state of hyper-adoption, characterized by the rapid, simultaneous uptake of new technologies at an unprecedented rate.
As per an Accenture survey, 40% patients globally are willing to wear fitness tracking technology. At the same time, 73% executives find positive ROI from personalization technologies. Things are changing, for sure.
The Market Incision
USD 228.7 Billion! That's the size of the cut that technologies are making in the overall healthcare IT market as soon as 2020. This reflects a CAGR of 13.4% during the forecast period of 2015 to 2020.
This would spur regulatory guidelines, government initiatives for eHealth, high return on investment (ROI), and rising needs to curtail escalating healthcare costs.
For instance, clinical solutions segment is poised to grow at the highest CAGR of 19.8% thanks to the need for improved patient safety and patient care, stringent regulations regarding healthcare provider solutions, and need for integrated health systems; as MarketsandMarkets has diagnosed recently.
Think of India specifically and Gartner augurs that health care providers in India may be spending as much as $1.2 billion on IT products and services in 2016, an increase of 3.4% over 2015.
This would entail health care providers (includes hospitals, as well as ambulatory service and physicians practices) on internal services, software, IT services, data center, devices and telecom services.
Not Just Cosmetic Surgery
Healthcare and technology are much entwined now.
We are talking about artificial hearts, electronic aspirin, optogenetics, organ reconstruction, microchip modeling clinical trials, ultra-smart sensors inside the body and what not when we think of the new incarnation of healthcare.
For instance, after 2011, digestible sensors have jumped the theory to the application page and are fast covering the road to equip healthcare professionals with more information about the human body or medicines interplay with each system of organs.
Medical use of 3D printing is already happening. Stem cells, blood vessel or heart tissue, cartilage replacement, cancer treatment, will spread the impact of 3D printing everywhere soon.
Wearables are now managing chronic conditions, helping patients to recover more quickly from injuries, tracking physical and environmental abnormalities and averting serious health issues or habits.
The Indian Story
What could be the implication in India? Could this revolution change the industry?
Healthcare in India is at a crossroad. A growing section of the public is health conscious mainly due to the dissemination of information made available through television and the internet. Fitness wearables are the rage which shows a person's heart rate, mileage, calories consumed and sleep cycles. Most newspapers have a health section with people writing in questions; television has doctors providing insight into diseases and how to combat them, numerous blogs on how to eat healthily and stay fit. Medical costs are cheaper compared to other advanced nations. Yet, a vast section of the society is also quite traditional and clings on to age-old beliefs and practices. Keeping in mind the ever burgeoning population, health is a big challenge in India. Providing affordable and quality healthcare for every Indian, though etched in the Constitution remains a distant reality.
Technology could thus play an important role to bridge this gap. For instance, telemedicine could be a great way to ensure affordable health care reaches the rural masses. Recently, the government set up facilities in remote locations, namely Community Health Centre, Pooh in District Kinnour of Himachal Pradesh; Pampa Hospital, Sabarimala in Kerala and Sheshnag base camp on the way to Amarnath Shrine. During the launch, the Union Minister for Health, JP Nadda, reiterated the resolve of the government to strengthen tertiary healthcare in all its premium institutions by deploying latest technology. Going by the awareness and the government's initiative on the digital front, it is a no-brainer that healthcare industry will be revolutionized in the days to come.